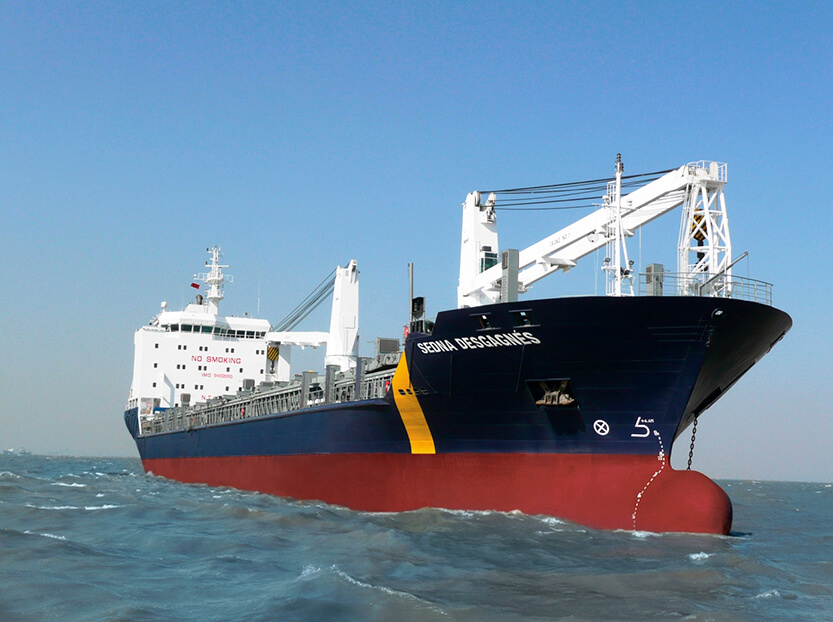 Proud of being the Nunavut and Nunavik Marine Carrier, Desgagnés has spent the last 50 years sailing the Canadian Arctic.
Since the 19th century, Desgagnés, headquartered in Sainte-Catherine, Quebec, has specialized in maritime transport and owns a fleet of ships that cross the Great Lakes, the St. Lawrence Seaway System, the Canadian Arctic, Canada and the United States' eastern coasts and all the seas across the globe.
Transportation for many goods must go through maritime transport for those who live in the far north of Canada, aka Iqaluit, Baffin Island. If you are planning a move there, Desgagnes fills the bill for that with house goods moving. In terms of population, Iqaluit is the smallest Canadian capital and the only capital city not linked by a highway to other settlements. Situated on an island far from the Canadian highway system, Iqaluit is only accessible by aircraft and by ships, subject to ice conditions.
The capital of Nunavut's Canadian territory, its largest population and its only city is Iqaluit (meaning "place of many fish"). From 1942 to 1987, it was known as Frobisher Bay, after the wide bay on the coast where the city is located.
For thousands of years, Iqaluit has been a popular fishing place used by the Inuit. The name Iqaluit derives from Inuktitut Iqaluit, meaning the "location of many fish". In 1942, when the United States established Frobisher Bay Air Base there, on a long-term lease from the Government of Canada after World War II, this resulted in an influx of non-Inuit to the region.
Desgagnés Transarctik Inc., a subsidiary of Groupe Desgagnés inc., has been operating in the Canadian Arctic for over 50 years, is a ship specifically built to navigate on ice, managers with knowledge of the unique needs of their clients, crews trained in the most difficult maritime conditions and unique unloading techniques.
The remote Canadian north depends on Desgagnes. It remains the most economical way to transport bulk goods to the Arctic. Each year, ocean-going ships from Desgagnes, travel from the south with a variety of goods ranging from construction materials, vehicles, heavy equipment, housewares and non-perishable items. These ships travel the water route usually from June to October, then ice settles in and makes it is impossible to manage sea travel.
Desgagnés Transarctik participates directly in many programmes to protect the environment, including:
Recycling project for old vehicles.
Initiative to recycle electronic items in cooperation with the Association for the Recycling of Electronic Goods (ARPE) Qc.
Cooperation with Arctic Co-operatives Lt. for recycling.
Comments