What does an anti-oil & gas activist in Houston, Texas, have in common with a lawyer advocating for plastic bag bans in Jakarta, Indonesia, and a waste picker in Delhi, India? They're all part of the global fight to end plastic pollution – and they're all featured in a new documentary film that BIG PLASTIC doesn't want you to see.
For decades, we've been told we can't live without the conveniences of plastic. Sure it's cheap, lightweight, and durable, but what are the consequences of this prolific material? The answer is more complex – and more concerning – than just the plastic litter we see in our communities, on our beaches, and in the ocean.
When I started working on this issue five years ago, it was around the same time a heart-breaking video of a sea turtle with a straw lodged up its nose went viral. The dominant narrative at the time was largely centered on plastic pollution as an oceans problem (subtext: we need to focus our efforts on "clean up"), Asia as a scapegoat (subtext: companies headquartered in the Global North can keep pushing more production), and simply more and better recycling as the solution (subtext: the consumer needs to place their trash in the right bin).
These false narratives were meticulously crafted by the plastics industry to shirk meaningful responsibility and keep a shiny spotlight on the individual consumer. Since its inception in 2016, the global Break Free From Plastic movement has challenged all of these notions with grassroots voices and experts from around the world who are advocating for systems change at the policy, corporate, and culture-shift levels. These are the voices centered in The Story of Plastic.
The groundbreaking feature-length documentary takes a sweeping look at the man-made crisis of plastic pollution and its impact on the health of our planet. Spanning three continents, the film illustrates the ongoing catastrophe of extraction – skies choked with poisonous emissions from plastic production and processing, and its impacts on the families that live on the frontlines. So much of the untold story of plastic begins here, in the shadow of sprawling petrochemical complexes run by giants like Dow, ExxonMobil, Chevron Phillips, in Houston, Texas – one of the topmost plastic production regions in the world. Nearly every single piece of plastic starts as fossil fuel, a startling reality that is front and center in the film. In a time of unprecedented climate chaos, the link between plastics, climate change, and human health is intrinsically interconnected with Black, Brown, Indigenous, and working-class communities unjustly facing the brunt of the pollution.
There are many revelatory moments in the film, and one of the most impactful is how The Story of Plastic uncovers the truth behind plastic pollution disposal. Stunning footage reveals fields full of garbage, veritable mountains of trash, and rivers and seas clogged with plastic waste, much of it in South East Asia. But what everyday media bites populating our social media feeds and nightly news broadcasts are not getting right is where plastic pollution is coming from in the first place.
The Story of Plastic is an eye-opener for anyone that cares about the state of the planet as we know it, whether you're completely new to the issue or already immersed in the dialogue. The stories we hear from the frontlines pull on our heartstrings and enable a profound understanding of how deeply ingrained plastic truly is in all aspects of society. Director Deia Schlosberg, Executive Producer Stiv Wilson, and the team behind The Story of Plastic have done a tremendous job of creating not only an unforgettable documentary but a tool to understand the full life cycle of the material we touch more than our loved ones, and industry's critical role in turning off the tap.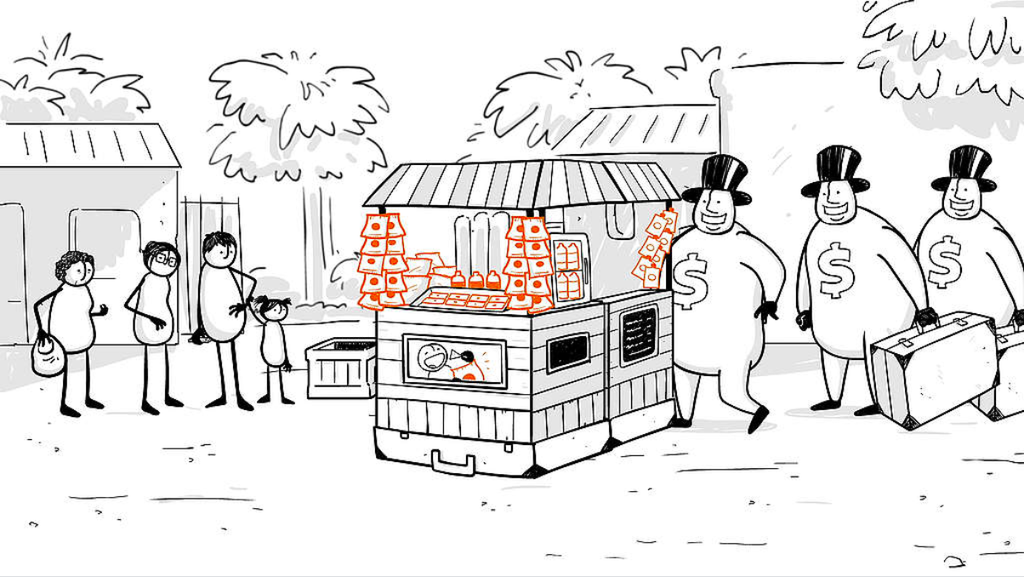 The tide is turning…. Are you with us?
Here's how you can watch The Story of Plastic:
BROADCAST (International) – The Story of Plastic will be broadcast on Discovery network affiliates in 134 countries and territories. Each of those affiliates makes independent programming decisions and announcements. Check their local Discovery Channel's programming schedule, or visit storyofplastic.org for more details.
DIGITAL – The Story of Plastic will pre-premiere on the DiscoveryGo subscription streaming service on April 15. It will also be available to rent on video-on-demand services like iTunes and Amazon following the April 22 television broadcast. Visit storyofplastic.org for more details.
VIRTUAL COMMUNITY SCREENINGS – Grassroots groups, educators, and passionate individuals can HOST a free, virtual screening to share The Story of Plastic with their community. Or, individuals can JOIN a virtual screening being organized in their region. To HOST or JOIN a virtual community screening visit storyofplastic.org community-screenings.
DONATE To GreenPeace Canada
Comments